Ah,
Friday
, end of the work week
and
an ideal time to loosen up that shirt or tie, kick back with friends, and throw back a couple drinks at the local watering hole. Which is exactly why I thought this latest
Numero Magazine
editorial starring the lovely
Cara Delevingne
would be the perfect way to top off this weeks posts, seeing as how it's shot entirely at a seedy bar. Lensed by
Miles Aldridge
with Samuel Francois styling, there's an awesome juxtaposition of sleazy surroundings and luxe attire, like haute Lanvin collars cast against tacky-curtained backdrops. They certainly paid attention to detail though - between the dart board, passed out homeless guy at the table, and topless dancer atop the pool table, you'd think they literally just walked into any sketchy bar in Queens.
Cheers
!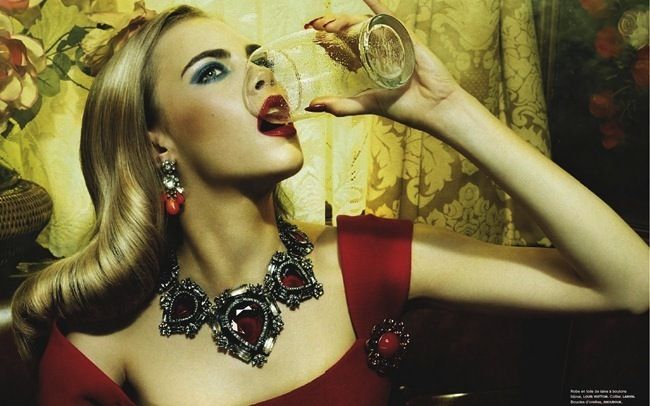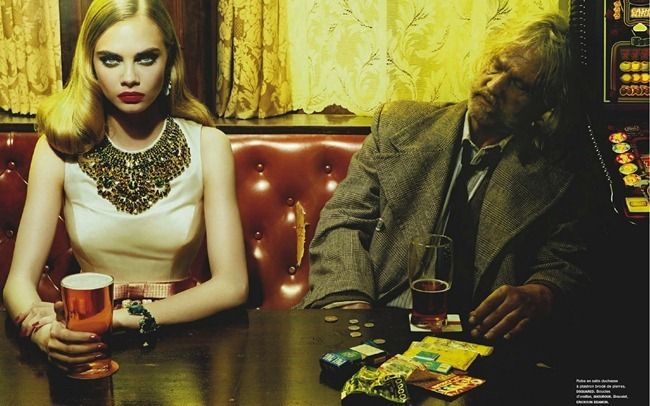 (
SEE THEM ALL HERE!
)